The Community Service Club sign in Laramie, WY was a community base project accomplished by the 2014 Leadership Laramie class. As a member of that class the part I played in this project was sign concept, design, layout and redesign/clean up of any individual club's sign, and final installation.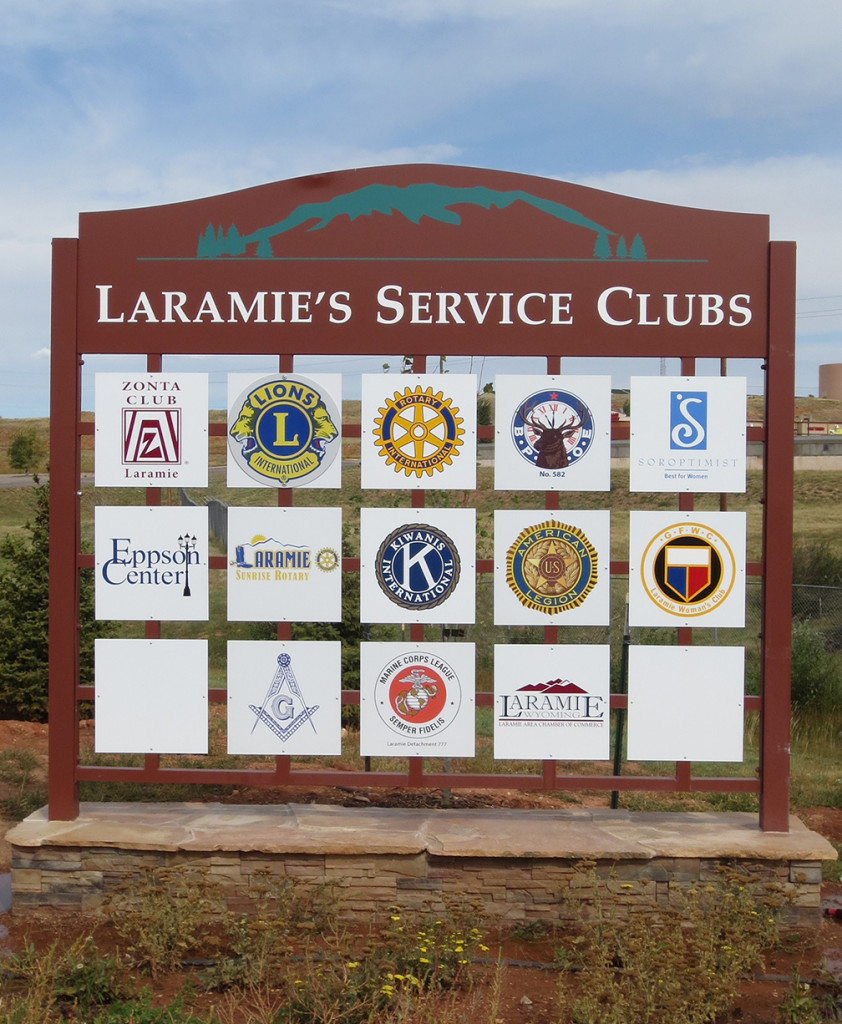 Final installed sign with stone base.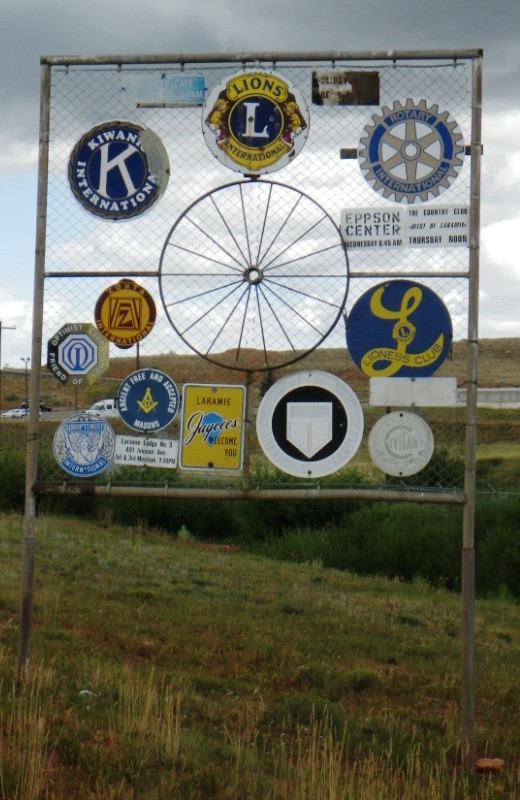 Original Community Service Club sign.
Original sketch and concept for local Leadership Laramie community project, replacing the old community service club sign. Process and concepts of sign as it was being proposed to the City of Laramie. As well as working with local print and sign shop on build and install.