It's a pleasure to meet you!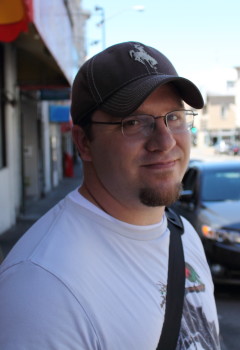 Creixel Branding & Design
Creixel is a branding and graphic design studio based in Laramie, Wyoming. Since the early 2000s, owner Jake Bartholomew has been working with small and medium size businesses from all different industries, helping each of them tell their respected brand stories. Jake's background is in brand strategy, identity development and print design.
Creixel's clients are smart business people who are passionate about not only their business, but their people and the customers they serve. Creixel's clients value branding and design as a foundational building block to their business and see branding as a strategic business tool. They are willing to work shoulder to shoulder with the designers throughout the entirety of the creative process no matter the project.
If you'd like to learn more about Creixel or discuss a project, then let's talk. Send me an e-mail and let's start building your brand one pixel at a time.
connect and network